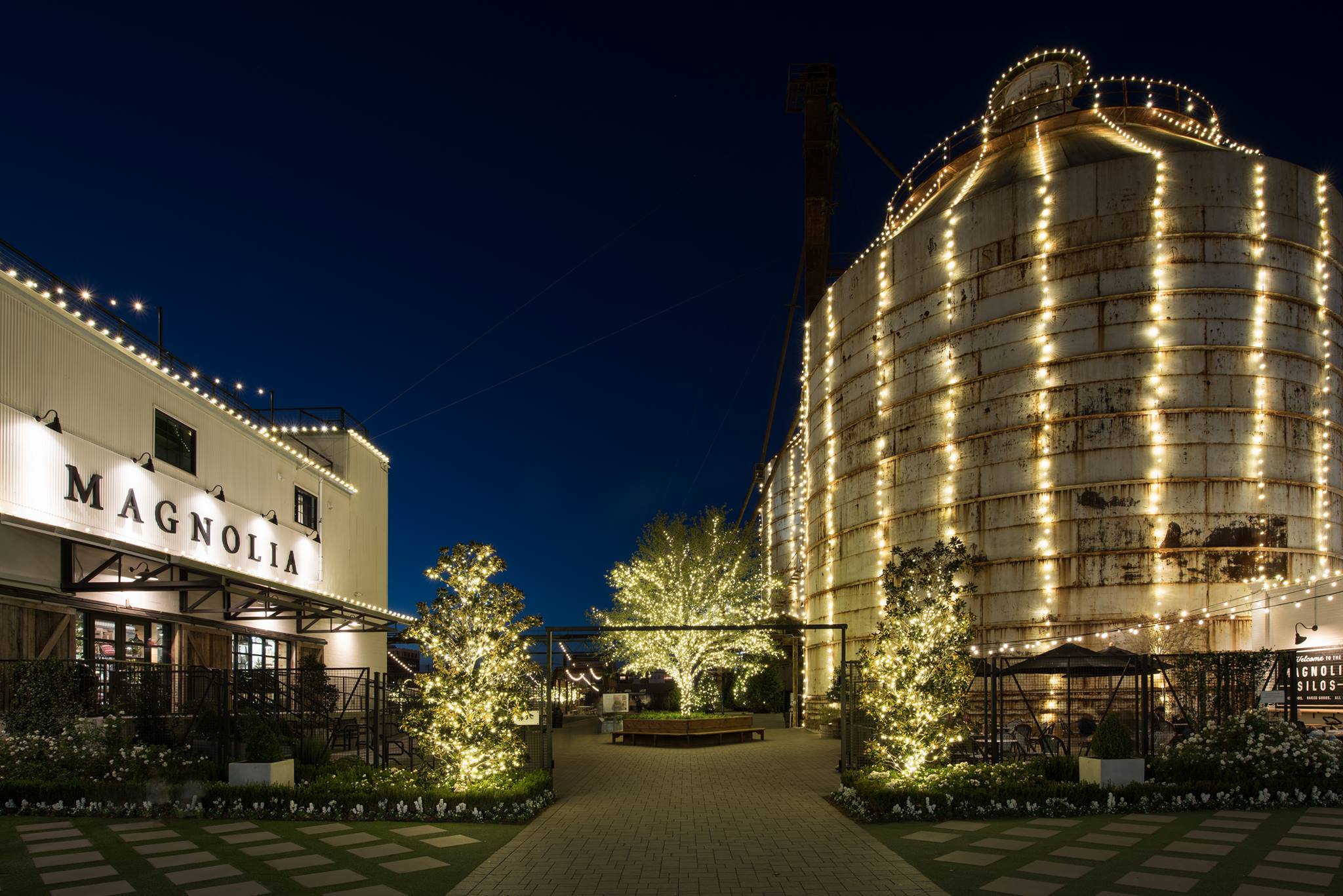 Package Includes:
Round Trip Airfare from Omaha
3 Breakfasts & 4 Dinners
1-Night Accommodations at the Frontier Hotel in Pawhuska, OK (Home to the Pioneer Woman)
3-Night Accommodations in Waco
Eating & Shopping at the Mercantile
Tour of The Lodge at Ree Drummond's Ranch*
Breakfast at Magnolia Table Restaurant
Private Tour of Waco, TX
Magnolia Market & the Silos
The Little Shop on Bosque
…and so much more!
*Subject to change
Tuesday, April 6
Deluxe motor coach transfer with your Siouxland Travel Representatives to the Omaha airport for our departure flight. Fly to Tulsa, OK to meet our motor coach and be driven to Pawhuska, OK where we will take in the sights of the Pioneer Woman and all she has to offer. We will have time to explore this afternoon and have dinner at P-Town Pizza, started by your very own Ree Drummond. We will spend the night at the boutique Frontier Hotel across the street from the Mercantile! (D)
Wednesday, April 7
We will start our day with a full hot breakfast from Ree's delicious menu at The Mercantile Restaurant. Followed by shopping at the MERC, the bakery, and other fun shops near the Mercantile. Later in the morning we will take a tour of The Lodge at Ree Drummond's Ranch. After our tour, we will say goodbye to Pawhuska, OK and board our motorcoach for our drive south to Waco, TX. We will stop along the way to view the Oklahoma National Memorial and to grab a bite to eat. (B, D)
Thursday, April 8
We will board our motor coach this morning to start our day with our first stop at Magnolia Table Restaurant! After breakfast, we will take a private Waco tour of the city. The rest of our day is filled with shopping stops around the town to Harp Design, Jimmy Don's Iron Works, the shops on Austin Ave, and so many more! We will enjoy an evening dinner together as a group. (B, D)
Friday, April 9
This morning we will walk as a group to the Silos Baking Co. for some sweet treats to start our day before a full day of shopping and sightseeing at Magnolia Market and the Silos. Enjoy your entire day taking in the shops, gardens, and food trucks at the market and take advantage of the other sites and shops Waco has to offer, such as Spice Village! This evening we will relax with a wonderful dinner together. Enjoy the rest of the night taking in the sights of Waco! (B, D)
Saturday, April 10
Take in some last-minute free time to wrap up your visit and shopping at Magnolia Market and the Silos. Our deluxe motor coach will meet us in Waco and take us to the Dallas Love airport for your nonstop flight back home. A motorcoach will meet us at the Omaha airport for our final transfers home.
---
$1,349.00 per person
Price Based on Double Occupancy
---
Optional Travel Insurance Available
Itinerary Subject to change